Not available for International Shipping. USA Customers only.  
Tested 50,000 hours of battery life. Extended use and reliability.
Solar power your optic for virtually endless lifetime of your reticle.
Invest in an optic that can last a lifetime from a trusted brand in the industry.
The Best Optic Solution for Airsoft
---
Typically, optics used in Airsoft are cheap overseas clones of real firearm specific optics. This is due to the standards of a real steel optic being overkill for Airsoft purposes and a steep investment for Airsofters to make. Fortunately, Holosun has a line of products that not only have the durability and standards real firearm optics possess, but also at an exceptional value that makes it perfect for Airsoft customers as well.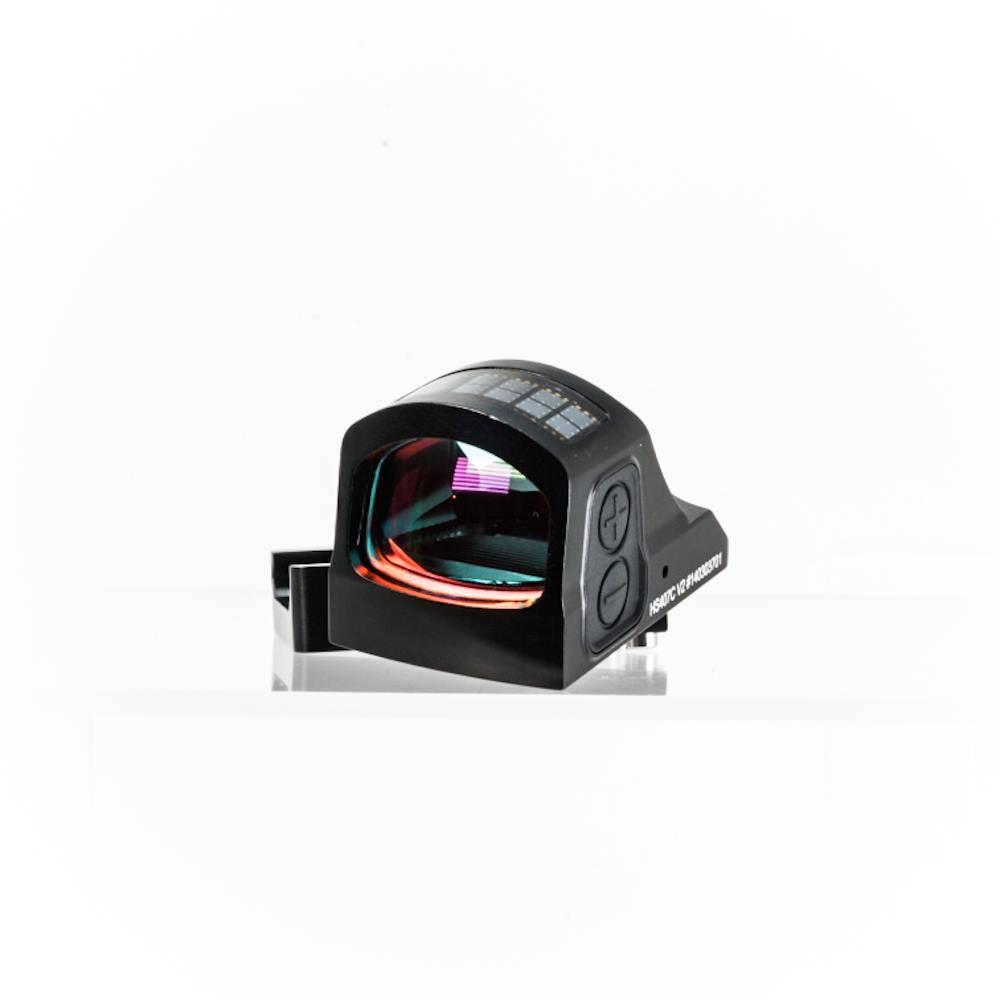 ---
The Official Optic of Umbrella Armory
---
If you are looking for an optic solution that can stay on target, has an incredible sight picture, and can last you a lifetime; Holosun is the best on the market.

---
Features
Parallax free optical design, with unlimited eye relief
Shake Awake technology with last setting recall
50,000 hour battery life
Solar cell and high capacity battery provide dual power supplies
Industry standard footprint for your pistol mounting needs
CNC machined with 7075 aluminum housing
10 daylight w/ 2 night vision settings
The new HS407C Micro Red Dot System from Holosun is a pistol-sized optic with an open frame for a great sight picture, clear glass and a rugged 7075 aluminum housing. It is powered by a CR2032 battery and Holosuns innovative Solar Fail-safe back up. The HS407C will run up to 10 years on a single battery on setting 6. It comes equipped with Holosun's Shake Awake technology with last setting recall. This optic has our features in one tough, small package.
Manufacturer: HOLOSUN
Specifications:
Housing Material: 7075 Aluminum
Dimensions (in): 1.8 x 1.2 x 1.6
Weight: 2.65oz
Magnification: 1X
Adjustment Per Click: 0.5 MOA
Vibration: Up to 5000G
Brightness Setting: 10 Daylight, 2 NV Compatible
Battery: CR2032 (up to 100,000 hours)
Package Includes: Optic, Battery, Adjustment Tools