Not available for International Shipping. USA Customers only.  
Almost 3 times the Compared to the Li-Po 2000mah (Butterfly Style) battery we use.
Slightly faster cycle time than Li-Po counterpart with less voltage sag.
The only Airsoft battery made in the USA with a 1 year warranty.
The ultimate Airsoft battery
---
Airsoft battery technology has long rested on the developments of the larger RC/Hobby industry R&D. Titan Power changed that by being one of the only manufacturers to develop improved batteries designed for an AEG system.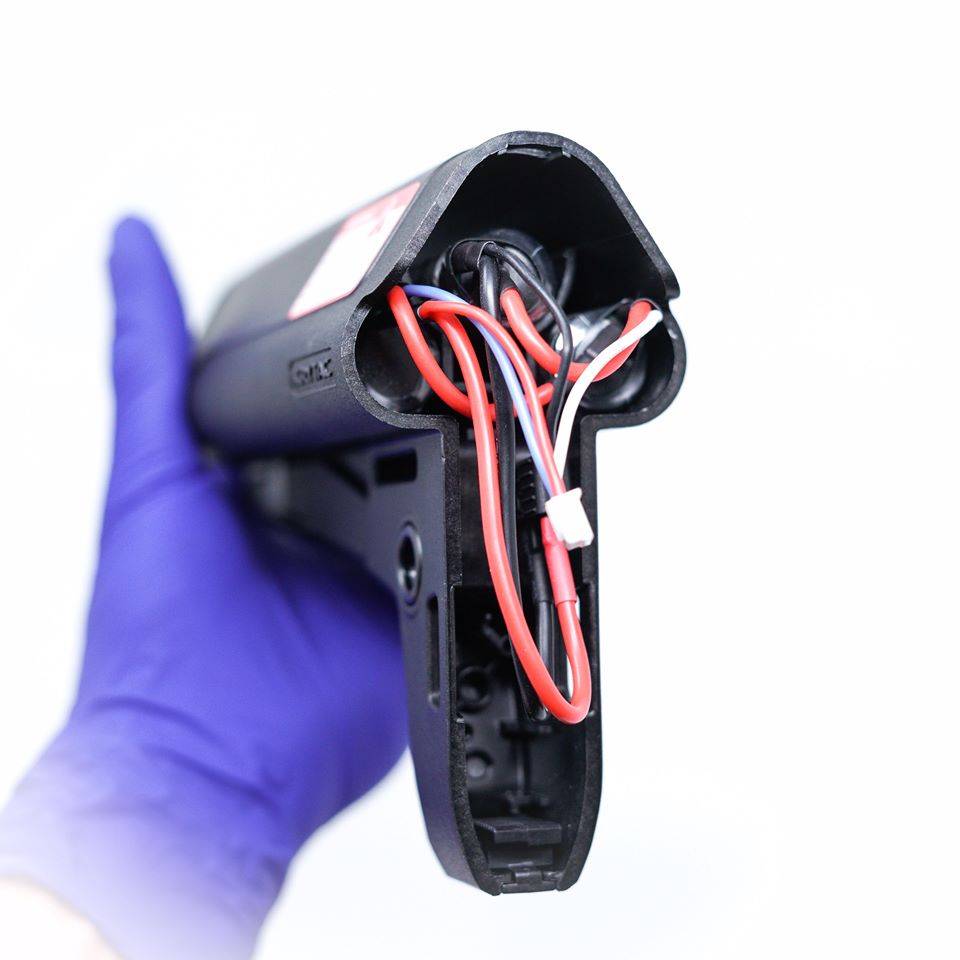 ---
Titan Power x Umbrella Armory
---
Our pursuit of pushing the performance of AEGs and overall improvement of user experience led us to work with Titan Power. Offering extensive feedback and testing, this battery was specifically designed to outperform the current Li-Po batteries we include with our High performance AEGs. From our testing, while we did notice a slight decrease in current, the overall cycle time in both semi and full automatic is improved. All while having three times the capacity, in a relatively similar form factor.
Test Bench AEG: OCAW Mk11 (SSG)
Semi-automatic fire
Peak current:

88.02A

Cycle time:

49.5ms

Fully-automatic fire
Max sustained current:

28.08A

Cycle time: 32ms
Semi-automatic fire
Peak current:

106A

Cycle time:

45.3ms

Fully-automatic fire
Maxed sustained current:

33.6A

Cycle time:

31.2ms
Semi-automatic fire
Peak current:

101A

Cycle time:

43.2ms

Fully-automatic fire
Max sustained current:

33.05A

Cycle time:

30.4ms
---
Voltage: 11.1v
Capacity: 6000mAh
Connector:T-Plug (Deans)
Style: Nunchuck
C Rating: 16C (equivalent of a 1600mAh 30C)
Is this enough? Why C rating is only half the equation.
Size: 3 times 19.5mm (0.77in) thick, 132mm (5.2in) long.
Learn how to charge a Titan Pack on YouTube
No Fade / Lasts Forever
Titan Power batteries can hold a charge for months and still be ready to use on game day. These packs can also be charged over 300 times and still store 80% of its original capacity.